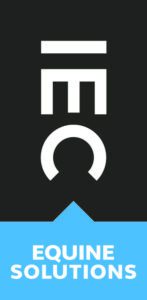 With hundreds of horses set to stable at Horse of the Year Show throughout the week in October, Grandstand Media Ltd are delighted to announce IEC Equine Solutions as the new Official Bedding Supplier for the Show.         
IEC Equine Solutions is part of a family-owned farming business, Wilson Farms, with more than 40 years' experience working in agriculture. IEC Equine Elite Bedding is a completely natural, sustainable alternative to wood shavings and other forms of equine bedding. It has been created with the welfare of horses in mind and is clean, hygienic and helps to enhance biosecurity. Because IEC Equine Elite Bedding is made from 100% pure miscanthus, it is a completely natural, sustainable and carbon neutral option.
Keith Wilson, Managing Director of IEC Solutions comments: "It is with great pride and pleasure that IEC Equine Solutions has joined forces with HOYS as their Official Bedding Supplier for 2018, especially in the Show's 70th year. In our opinion, the finest of horses, at the greatest of horse shows, deserves the best of everything. At IEC Equine Solutions we believe we are able to supply a world class bedding product of an outstanding nature both in its performance and its cost effectiveness. It seemed a logical step for this superior alternative bedding to be showcased to the Equine world at the UK's finest horse show."
Emma Wardell, Show Director for Grandstand Media Ltd added: "On behalf of Horse of the Year Show we are delighted to announce this new partnership with IEC Equine Solutions.  Their commitment to supply innovative and sustainable bedding is at the heart of this family run company and with so many horses and ponies to stable throughout the week at HOYS, it is paramount that the bedding lives up to expectations.  We are proud to be working together to showcase IEC Equine Elite Bedding to our competitors at Horse of the Year Show."
Tickets for HOYS start from just £34.00 for an all-day ticket Wednesday – Friday. Saturday and Sunday tickets are split into daytime and evening performances, with a Platinum Jubilee package available for the Sunday which is a combined day and evening ticket package. To find out more and to book your tickets, please visit https://hoys.co.uk/tickets/ or call the Box Office on 0844 581 8282.
ENDS
For more information on Horse of the Year show please call 02476 858205 or email press@hoys.co.uk