Lorenzo, "The Flying Frenchman"
The equestrian acrobat whose real name is Laurent Serre, is set to thrill audiences throughout the week of HOYS with his daredevil stunts consisting of jumping over jumps and gliding through obstacles all whilst standing poker straight on the backs of two horses. His strength, balance and communication with his horses are astonishing and the relationship he has built with his horses is mesmerising. The display will showcase up to twelve bareback horses that ride alongside him in the Andrews Bowen International Arena and there will be several surprises in store.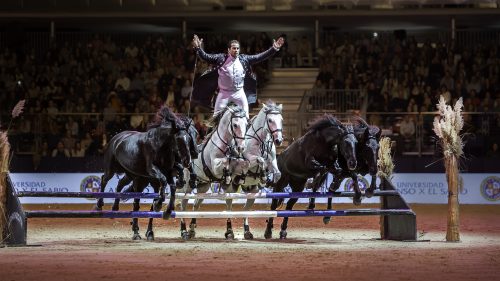 Dressage Masterclass
Saturday Evening Puissance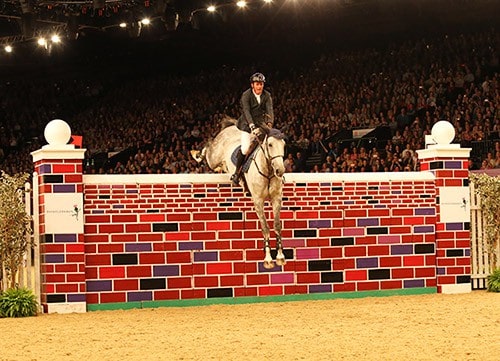 Gala Evening Finale
HOYS Live Zone Timetable Coming Soon
Meet The Horses
In between watching some of the most talented horses and ponies in the country compete, you can visit the Meet the Horses Zone where you can meet different horse breeds and types as well as find out about their history. The Meet the Horses Zone is located in the Retail Village.
Societies and Seating  Zone
Don't forget to stop by the societies and seating zone to as ask questions and learn about the different organisations.