You've been a part of our memories at Horse of the Year Show over the last 70 years and now we want you to share photos of your HOYS memories with us to be on display for years to come.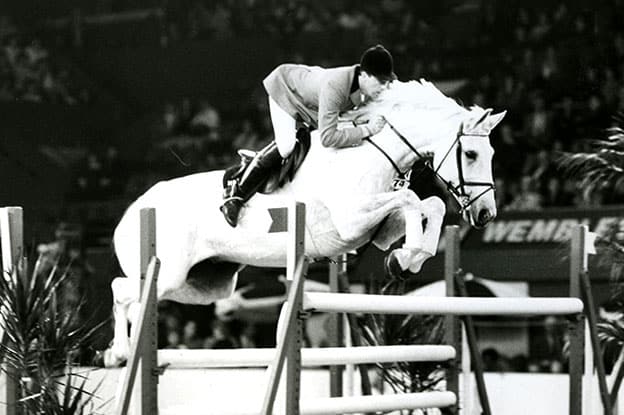 Horse of the Year Show returns to Birmingham's NEC Genting Arena this year on the 3rd – 7th October to celebrate its Platinum Anniversary. The Show brings an exciting line-up of displays and Championships for its visitors throughout the week to mark the special occasion. Reflecting on the past 70 years has highlighted how much the Show has grown over the decades; the number of Showing Championship titles have grown from 4 to 30, continuing to mean so much to the thousands of riders and exhibitors whose horses qualify every year.
The Show has seen visitor numbers increase to over 60,000 visitors across the five days, 1,500 competitors and over 120 officials who all make the show possible, along with our incredibly generous and supportive list of sponsors. Together, you have all created many lasting memories for HOYS which have inspired generations of young equestrians and have formed the 'history of HOYS'.
This year, we are giving everyone the opportunity to share photos of their favourite and most prolific HOYS memories to be featured on a large montage which will adorn the walkway between the Andrews Bowen International Arena and the walkway through to the Retail Village. The montage will be on display at the Show for the next 10+ years, meaning that you will see your picture year after year on your visit to HOYS.
To share a photo of your favourite HOYS memory to be used in the montage, head to https://hoys.co.uk/the-hub/gallery/ and upload your photo today. Please note that by uploading your image, we cannot guarantee that it will be used; it will be subject to quality and suitability. You must have the correct copyright permission, so using photos which have been taken by the Show's Official Photographer would be preferred. If you have a favourite HOYS memory but don't have an image, then email [email protected] using the subject line #MakingMemoriesAtHOYS telling us your HOYS memory instead.
Tickets for HOYS are now on sale, starting from just £34.00 for an all-day ticket Wednesday – Friday. Saturday and Sunday tickets are split into daytime and evening performances, with a Platinum Jubilee package available for the Sunday which is a combined day and evening ticket package. To find out more and to book your tickets, please visit https://hoys.co.uk/tickets/ or call the Box Office on 0844 581 8282.
ENDS
For more information on Horse of the Year show please call 02476 858205 or email [email protected]
Terms and Conditions
To upload an image for use in the montage you must have obtained the copyright permission of the photographer
If Grandstand Media Ltd cannot prove that the permission of the photographer has been obtained then the image will not be used
Grandstand Media Ltd reserve the right to only use images which they deem fit for purpose
By uploading your image, we cannot guarantee that it will be used
Images must be of a high resolution and suitable for the purpose stated
There is no restriction on the amount of images each person can submit
By submitting the photo you are giving consent for Grandstand Media Ltd to use the image for marketing and promotional purposes