2018 Displays confirmed so far…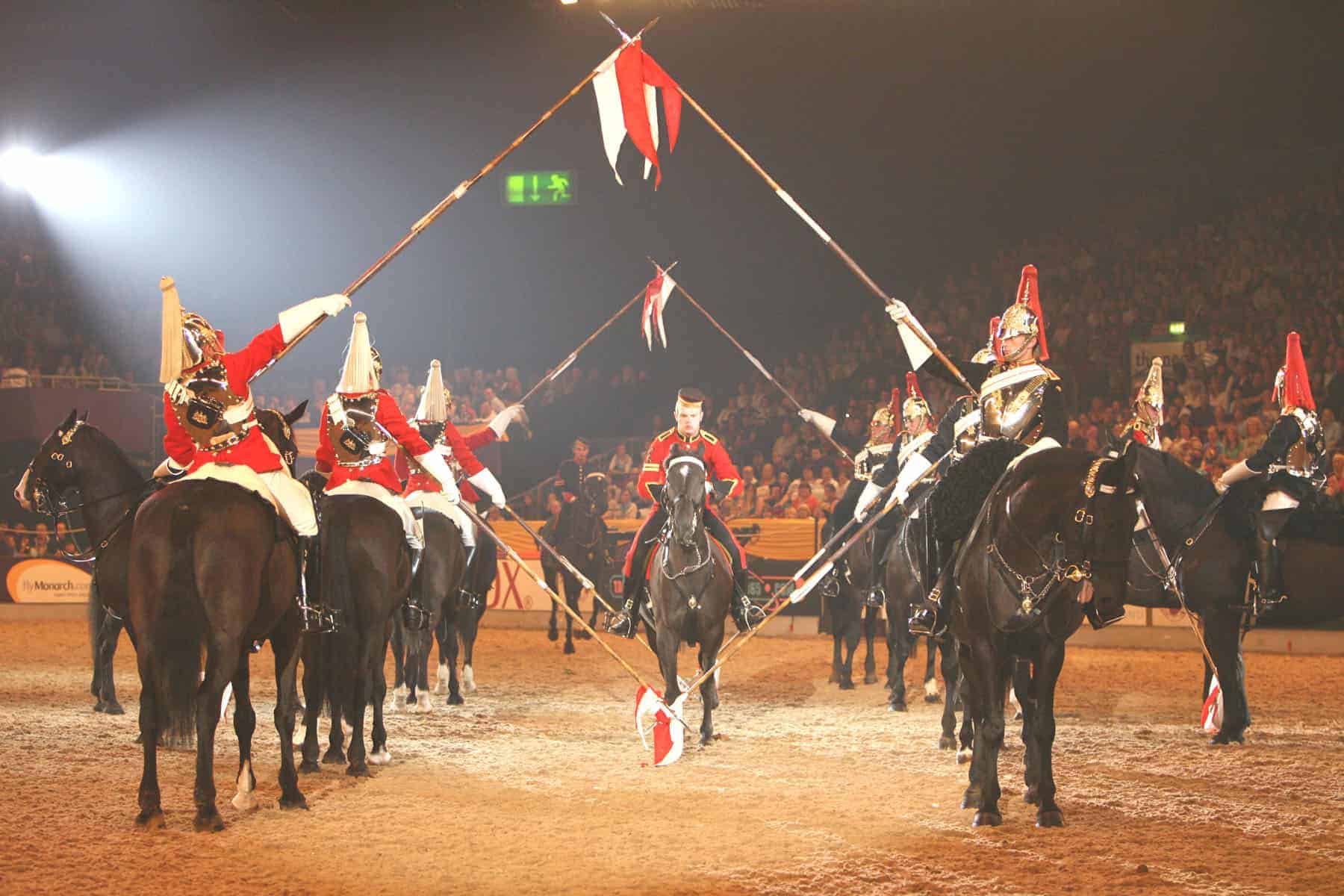 The Household Cavalry Mounted Regiment Musical Ride
---
The Household Cavalry Mounted Regiment Musical Ride makes a welcomed return to headline the displays at this year's Horse of the Year Show. A firm crowd favourite, the regal Musical Ride fully demonstrates their exceptional horsemanship and the very best of British tradition. The Household Cavalry Mounted Regiment Musical Ride will take place every day of the Show, including two performances on the weekend days to allow both daytime and evening ticket holders to enjoy the display.
Alizée Froment
Alizée Froment is set to make her UK debut at Horse of the Year Show this year. Alizée will wow the crowds with her incredible bridle-less dressage display. Alizée has previously participated internationally at Grand Prix level dressage with several horses including her Lusitano stallion Mistral, together they competed up to CDI 5*, Nations Cup and at European Championships. More recently they are renowned for impressing show spectators with their horsemanship skills of performing the dressage movements with just a simple cord resting around the horse's neck. Alizée Froment's inspiring display will take place each day at Horse of the Year Show, however, the display will be in the daytime performances only at the weekend.
---
Saturday Evening Puissance
---
Saturday's evening performance needs no introduction, an aura of tension and excitement will descend upon the Andrews Bowen International Arena as the crowds eagerly anticipate the notorious Puissance. The Puissance creates the ultimate test for both horse and rider, as they work together to push their limits and conquer the towering red wall.
Dressage Masterclass –
Coming Soon
2018 Gala Evening Finale – Coming Soon
HOYS Live Zone and Rider Signings – Coming Soon
Meet The Horses
In between watching some of the most talented horses and ponies in the country compete, you can visit the Meet the Horses Zone where you can meet different horse breeds and types as well as find out about their history. The Meet the Horses Zone is located in the Retail Village.
Societies and Seating  Zone
Don't forget to stop by the societies and seating zone to as ask questions and learn about the different organisations.
2018 societies coming soon